We also repair Beveridge panels!
Repair, refurbish and upgrade
Beveridge repair, servicing and upgrading , finishing and refining ....

Please ask for a quote.

Here you see the torn diaphragm and the dissolved metal conductive layer. Nearly all layer disappeared at the places of the stators' holes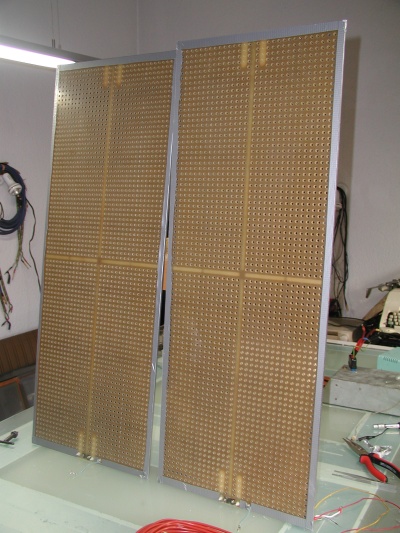 Beveridge after repair. It got extra insulation around the borders.
Changing metal screws to Nylon type ones. Better Insulation
Beveridge PSU, measuring ESL relevant constants
!Simply remove the defective panels and send them in.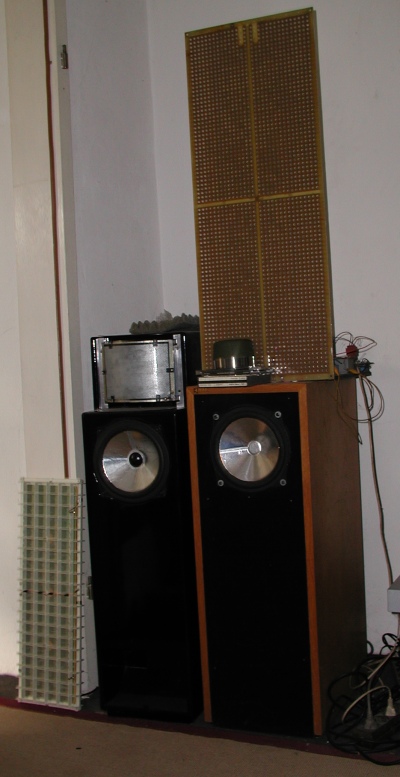 Test and run in procedure after repair, listening test with Podszus-Görlich
Have a look at our video, showing test run
Service fully guaranteed!
All photos CopyRight of Shackman-reromanus. Reiner E. Römer
Shackman Catalog Site Contact Back to top
Actual SHACKMAN Online-Auctions
---