Other Corporate Links:
DIY Quad ESL-57



!

Original Coating

!

! Looks uneven !

 
Corrosion, leakage

Get back your Hörfreude
Let your Magbepan speakers sing again
Martin Logan repair, servicing and upgrading , finishing and refining ....
we master these matters ........
........up to matched conditions serial repair!
Häufige Reparaturarbeiten an Magnepan

Defekte True Ribbon Bändchen ? Broken Ribbon

Leider sehr häufig meist wegen falscher Handhabung beim Transport


Lose Aluminium- Drähte Bass / Midrange Panel ? Delamination

Bei vielen Magnepan vor ca 2000 sehr oft zu beklagen


Beschädigte Folie ?

Oftmals durch Katzenkrallen..


Korrodierte ( unterbrochene ) Aluminium-Drähte Hochton Midrange Panel ?
Je nach klimatischen Gegebenheiten sind die 0,2mm Aludrähte nach +20 Jahren oft korrodiert /unterbrochen


Defekte Quasi Ribbon Hoch- / Mittelton Panele ?
Die Alufolien lösen sich manchmal vom Mylarträger


Die Bändchen der MG3,6 MG20, MG20.1 ,MG2.5, MG III , Tympani 4 können wir originalgetreu neu aufbauen
Mit orignalgetreu angefertigtem Alufolien können wir den Auslieferungzustand wiederherstellen


Abgelöste Aluminumdrähte werden mit originalem Kleber neu befestigt
Da bei den über 1mm starken Basspanelen so gut wie Korrosion entsteht,reicht es meist, originale abgelöste Drähte neu zu verleimen


Defekte Folien können erneuert werden inkl neuer Drähte oder auch mit Quasi-Ribbon Alufolie belegt
Text hierzu

Korridierte Drähte werden entfernt und komplett erneuert / verklebt
Text hierzu

Quasi Ribbon Alufolien können wir originalgetreu neu installieren / verkleben
Text hierzu
We keep your gems alive
!Simply solder off the defective panels and send them in.
Service fully guaranteed!
All photos Copyright, Shackman.de, Reiner E. Römer
Actual SHACKMAN eBay auctions Online
---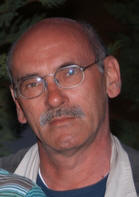 Speakers will be repaired by Chief Reiner E. Römer
Other Corporate Links:
Most common failures
Quad 63 Original Resistivity
Stretching jig as winding device
Heavy weight gluing
Stretching "from the roll"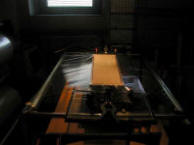 Resistivity calibration
Assembly workshop

DIY Coating ESL-5

7 





To be continued in the left column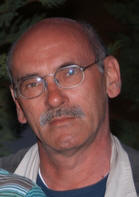 Speakers will be repaired by Chief Reiner E. Römer
Other Corporate Links: